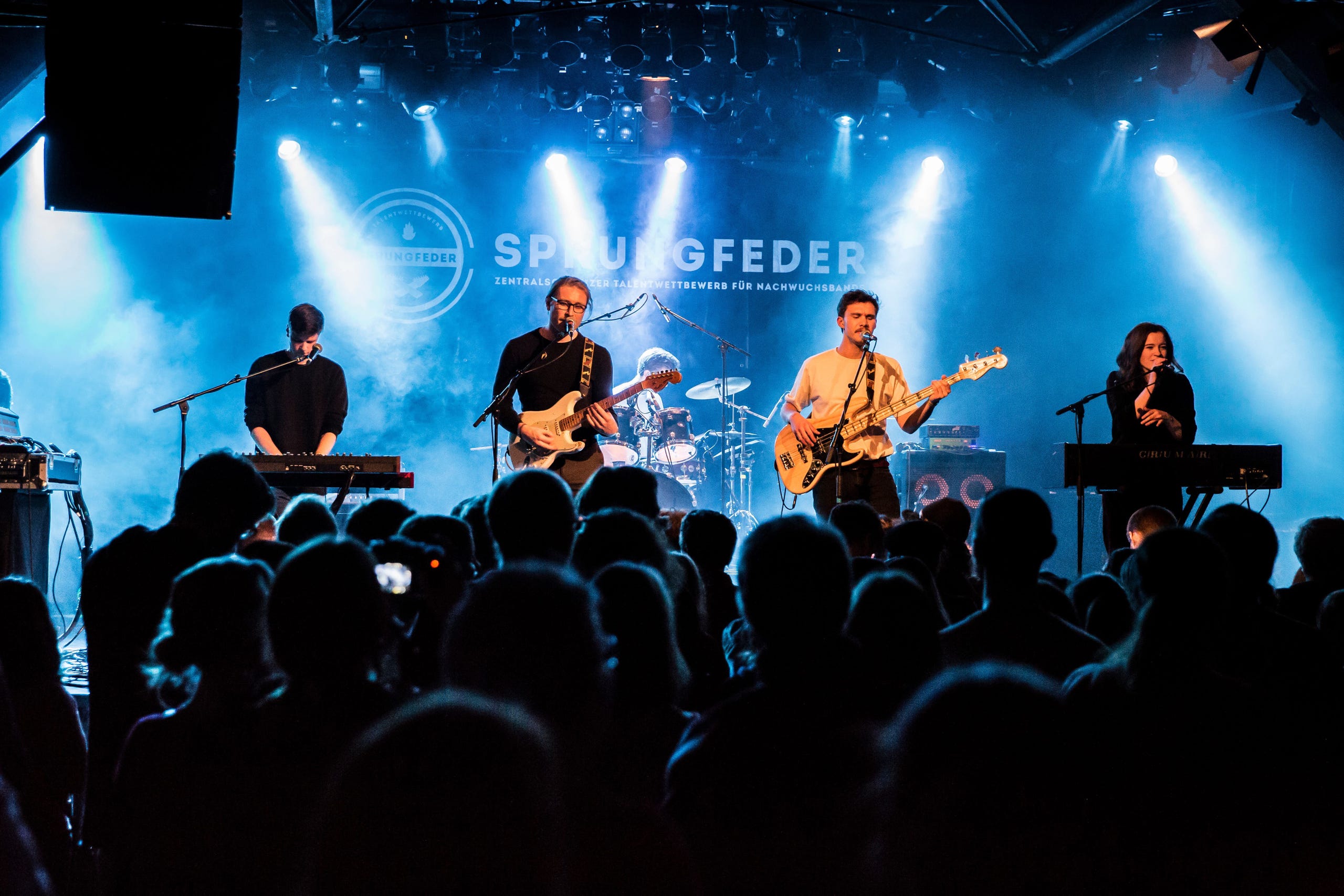 SPrungfeder Final
A night we'll never forget! Thanks everyone for coming out to see us at the sprungfeder final, where we took the win.


We look forward to the concerts next year and we're happy to record our first EP!
Always wondered how we got to know each other?
Listen to the interview and you'll get the answer.
Live Video Sprungfeder 2019
Inhalte von Youtube werden aufgrund deiner aktuellen Cookie-Einstellungen nicht angezeigt. Klicke auf "Anzeigen", um den Cookie-Richtlinien von Youtube zuzustimmen und den Inhalt anzusehen. Mehr dazu erfährst du in der Youtube Datenschutzerklärung. Du kannst der Nutzung dieser Cookies jederzeit über deine eigenen Cookie-Einstellungen widersprechen.
Anzeigen